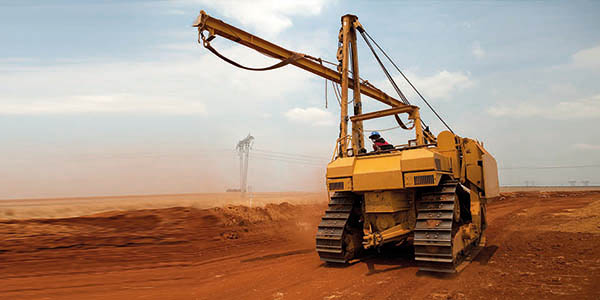 Our Asset Finance is a renowned leader in the provision of finance for the acquisition of capital equipment (Finance Lease) and of annual insurance premiums (Insurance Premium Finance). We are able to draw on extensive expertise to provide you with ideal solutions.
Some of the benefits
Great rates
Get a personalised interest rates based on your affordability
Agility
Make quicker decisions with more spending power
Flexibility
Choose to repay your loan at a pace that suits your business income.
Partnership
Drive your growth strategy with reliable access to funds
Contact the Enterprise Direct Centre on
Toll Free Lines: Econet 08080217; Telecel 0731950951/955; Telone 08004340
Telephone: +263 (4) 79920052 / 2701246
Email: [email protected]
Website: www.stanbicbank.co.zw
A completed application form. Click here to download application form.
Proof of income
A proforma invoice for your car of choice (preferably from a Stanbic bank partner dealer)
Please visit your nearest branch or email

[email protected]
Interest rate
Minimum lending rate (currently30% per annum) plus margin
N.B this pricing is intended as an indicative basis for consideration and should not be construed as a commitment to lend by Stanbic Bank Zimbabwe or as representing a binding commitment as it is subject to applicable market conditions and legal directives
Term
Fees - up to 4% establishment
Deposit/Initial Rental - 20% minimum
Tenor – up to 36 months and 60 months for approved assets
Flexible Payment Terms - with up to 36 months and 60 months for approved assets
Access to competitive interest rates
Access to our comprehensive dealer/partner network to help you find your desired movable assets
You do not need to tie up your funds buying asset
Frees cash for other operational needs
You enjoy the full use of the leased item
You can apply for short to medium-term finance using the leased asset for security
Tax benefits
The lease can be structured to make repayments flexible
How to get it

What it costs

What you get
Contact the Enterprise Direct Centre on
Toll Free Lines: Econet 08080217; Telecel 0731950951/955; Telone 08004340
Telephone: +263 (4) 79920052 / 2701246
Email: [email protected]
Website: www.stanbicbank.co.zw
A completed application form. Click here to download application form.
Proof of income
A proforma invoice for your car of choice (preferably from a Stanbic bank partner dealer)
Please visit your nearest branch or email

[email protected]
Interest rate
Minimum lending rate (currently30% per annum) plus margin
N.B this pricing is intended as an indicative basis for consideration and should not be construed as a commitment to lend by Stanbic Bank Zimbabwe or as representing a binding commitment as it is subject to applicable market conditions and legal directives
Term
Fees - up to 4% establishment
Deposit/Initial Rental - 20% minimum
Tenor – up to 36 months and 60 months for approved assets
Flexible Payment Terms - with up to 36 months and 60 months for approved assets
Access to competitive interest rates
Access to our comprehensive dealer/partner network to help you find your desired movable assets
You do not need to tie up your funds buying asset
Frees cash for other operational needs
You enjoy the full use of the leased item
You can apply for short to medium-term finance using the leased asset for security
Tax benefits
The lease can be structured to make repayments flexible